I recently watched an NZ Equity Zoom about voice over, and the teacher David Coury started out by quoting Allen Ginsberg: "Follow your inner moonlight; don't hide the madness."
This got me thinking about how clarifying and how magic poetry can be.
As an actor, a lot of my life has been spent with the words of other writers in my mouth. I have grown fond of that feeling you get when the words are so DELICIOUS you can almost taste them! So RICH and TRUE and funny and complex and simple that they make you feel like you're connecting to a DEEPER well of the human experience.
I think the reason why a LOT of actors explore writing is because we have been passive apprentice writers for so long. 
And poetry, for me, has a delightful concision and playfulness that I find ENDLESSLY captivating. 
Last year I visited my favourite bookshop in Nelson – Volume – and spotted their lineup for the Mapua Literary Festival, which included one of my favorite kiwi poets – Jenny Bornholdt. 
My enthusiasm for Jenny struck the good folks at Volume, and they asked me if I'd like to interview her at the festival. 
It was a completely unexpected delight, how could I say no!
The first poem I read by Jenny, titled The Boyfriends, felt so fresh and playful. Jenny was the Writer in Residence at Victoria University Wellington in 2010, which was my second year as an undergraduate. I remember quoting her in an exam and then seeing her afterwards crossing the quad. In that moment she felt like a good luck charm.

Meeting her in my adult life and getting to discuss her most recent collection was such an exciting experience, and one that has prompted me to think more about poetry and why I love it so much.
I was a speech and drama geek from a young age, and for those of you who've done it, you'll recall that a lot of speech and drama is learning and reciting poetry.
I was that kid in year ten (14 years old) who was asking her school librarian if she knew where I could get more information about the differences between a Patrachan and an Elizabethen sonnet….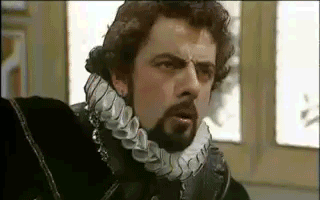 There were poets I would go on to fall in love with during my speech and drama years – Robert Frost, Edwin Arlington Robinson, Cilla McQueen, Janet Frame, John Keats….
I also spent my teenage summers in productions of various Shakespeare plays, and Shakespeare of course was a highly poetic playwright. During university, I discovered even more poets, and my love of it continued to grow.
My love affair with poetry reached some kind of unexpected climax when I read Hera Lindsay Birds poem 'Keats is Dead so Fuck Me From Behind' while living in Glasgow. All of a sudden poetry was sexy and cheeky and coming out of the pen of a young kiwi woman whom I felt an uncanny familiarity with. 
I often turn to poetry for comfort, especially when I can't quite bring myself to read a novel. Poetry offers quick bites of inspiration and contemplation, it gives you a chance to slow down, to look at a collection of words on a page – often reassuringly concise in nature.
I love how poetry on a page can provide so much blank space – space between the words and around them, space to rest on the page as a reader.
Poetry is a balm for the soul, and I think we need that now more than ever. It can also be a fizzing sparkler that roars through you. Poetry is both and.
One of the poems from Jenny Bornholdts most recent collection is this delightful piece titled Winter:
Winter

Cold around my ankles

like a cat.

Light comes off leaves,

red, curled on branches

budded, brokering spring.

We're so seasonal

it hurts.

White camellias stark

against dark green.

The tree's last lemon

a lightbulb

in the dank corner.

From Lost and Somewhere Else by Jenny Bornholdt
I love how poetry has a way of winding you into a moment of time and holding you there.
A poem doesn't ask for much, only a little sliver of attention, a moment of stillness.
You can pick up a collection of poetry, flip through, and find your eye catching a word it likes on the page.
It has a way of providing gentle relief, insight, and space to breathe.
One of my favourite podcasts – On Being – now has a poetry podcast series titled Poetry Unbound. For me, being read a poem is in the same luxurious realm as taking a hot bubble bath or putting fresh flowers in a vase beside your bed. 
You can find poetry in all sorts of unexpected places. In some ways poetry is as much a posture as it is an expression. 
I have no greater goal for this blog than this: seek out more poetry in your life.
Words are so magical, especially when they're put together with such care and thought the way poets do it. To be fair, poets can splatter and smash words up too, and that kind of chaos is equally stimulating. 
My friend Uther Dean writes haikus, and here are a few I really like: 
On a sinking ship

The captain embraced the crew

And became their raft.
The complexity

Of everyone else's lives

Is overwhelming.
Two cannibals eat

Each other until they are

Just two kissing mouths.

from The Spinoffs Friday Poem
In closing, I want to quote a beautiful line I saw once on an advertisement for an exhibit at a gorgeous cafe in Glasgow called The Project Cafe:
'Poetry is perspirate, a distillate of dew,

a single tear that blinds the eye but clarifies the view'
Do you have a favourite poem or line of poetry? Share it in the comment section below and let's keep partying about poetry!
Clare x