Making a solo show can be terrifying. Read this blog to check out some of the reasons why I decided to take the leap (even though it scared me).
During the weeklong season of my solo show Twinless, every day a few hours before we were due to begin, I would get a gnawing feeling in my stomach. Like a bunch of angry butterflies were brawling in my guts. The same question would come up every time: "Why am I doing this to myself?"
Solo shows are terrifying, and anyone who tells you otherwise is either lying, or a sociopath.
Of course, as Nisha Madhan reminded me: 'There's no such thing as a solo show.'
Theatre is inherently collaborative, thank goodness.
So, why did I do it to myself?
Here are some of the reasons why I made another solo show (after swearing to myself I wouldn't):
It made sense for the story.
The story I wanted to tell made the most sense as a solo show. An autobiographical show about being a twinless twin kinda HAS to be a solo show. It's a personal story, and very much about being alone.
Limitation = Creative Gold.
The restriction of having only one person on stage is like creative kindling. Orson Welles once said: "The enemy of art is the absence of limitations." There are only so many different things you can do on a stage when it's just you. So you have to get inventive. We used voice over as a way to play with who was in charge of the storytelling & it was great fun.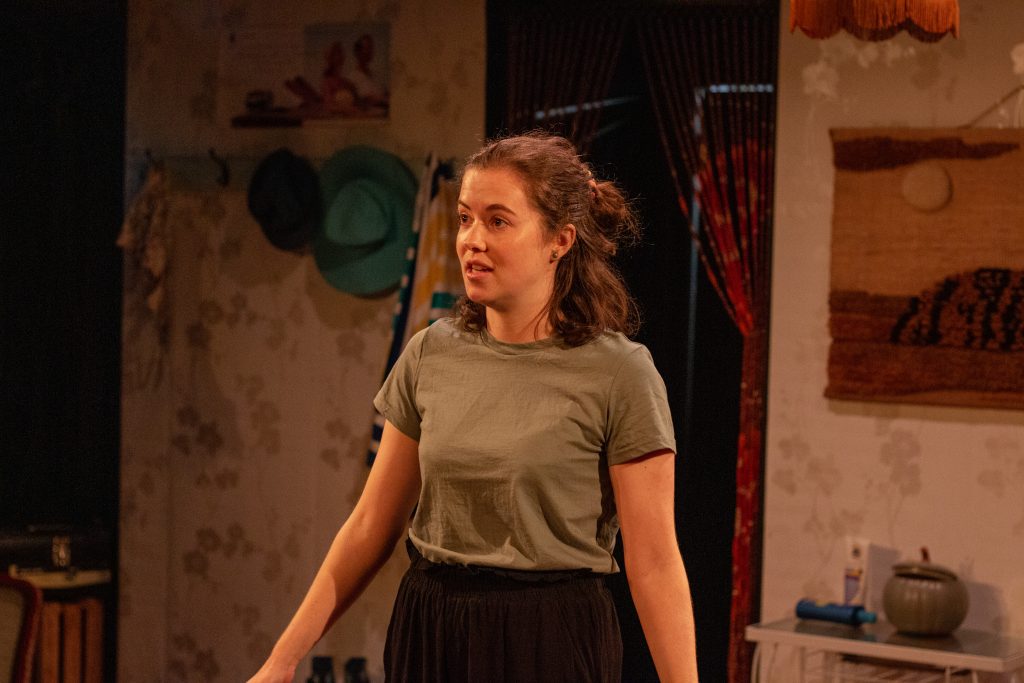 I had to own my voice.
I had to trust myself. Creatively, I had nowhere to hide. It was my project, my idea and I was going to perform it. I couldn't blame anyone else for it not working. Instead I had to take full ownership for my work and climb through all the messy stressy parts with as much grace as I could muster, (and to be clear, I defo fucked up sometimes).
I could directly connect with the audience.
This was deepened by the fact that I wasn't playing any kind of character. I was me, on stage. Whilst the vulnerability of being alone on stage was at times terrifying, the opportunity to connect with people directly and to express myself fully was like nothing else I can imagine. It's a joy and an absolute privilege. I'm terrified to do it again AND I can't wait!!
I was free to be responsive in the moment.
This was partially due to the way myself and my wonderful director Harriett Maire had constructed the show. But it was also because, as the writer as well as the performer, I had ownership of the work to such an extent that I was free to rephrase lines and insert extra bits into the show if and when it felt right to do so. This made the show feel especially alive and playful, and isn't something I'd have the audacity to do if I was performing a work written by someone else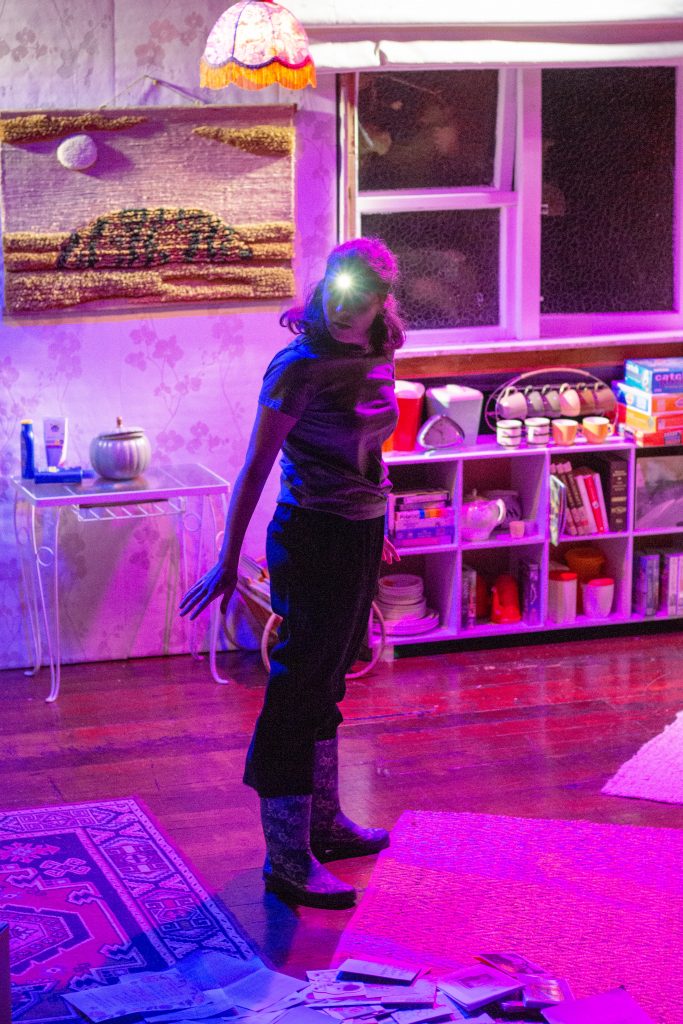 Have I convinced you?
People make solo shows for all sorts of different reasons, and there ARE performers who specialise in creating solo shows.
I've been inspired by many solo theatre makers, including: Rob Drummond, Jenna Watt, Bryony Kimmings & Trygve Wakenshaw.
I'm not sure if that's where I'm headed, but I do love the form of a solo show, as daunting as it can be.
It's not for everyone, but if it's something you're considering doing, I hope that this little blog post has given you a jolt of inspiration.
All the aroha,
Clare x
(Production stills of Twinless taken by Benny Joy Photography)