I have written work for both page and stage, and my writing has been performed & published.
Scroll to find out about some of my work: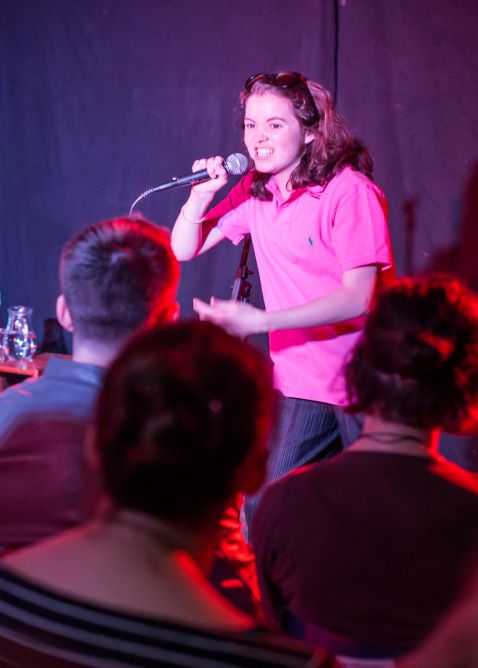 What Would Kanye Do?
A solo show that I wrote and performed for the 2017 Edinburgh Festival Fringe.
Here's a nice quote from Matt Owen's review for the730:
"She develops her own format and crafts a show which is near-impossible to pigeonhole or categorise. The continual flow of rhythmic monologuing appears entirely impromptu, but on further inspection it seems apparent that considered and careful writing has gone into each sequence. The result is a character that feels extraordinarily convincing and present to the point where lines blur between character and performer. At its core, it seems WWKD? is a multi-form exploration into the psyche of the troubled Marcy, and on this level, it is a resounding success."
The Flinching
A stage adaptation of a Janet Frame short story which I presented in a fifteen minute slot at the Tron Theatre, Glasgow as part of their Outside Eyes scratch night in 2016.
The Flinching is a dark allegorical fable telling the story of a community who chooses to ignore a sound, and what the consequence of this inaction can be. Inaction is still an action. The piece explores censorship, pleasure and compliance with the status quo.
Directed by Fiona MacKinnon and performed by three actors, this scratch was an opportunity to test out staging ideas and experiment with the ensemble using live electronic sound, including using a portable analogue ribbon synthesizer, a loop pedal and microphones.
Selected feedback:
"Really fantastic writing - a great script"
"I found this piece incredibly disturbing"
"kind of Orwellian but without the politics"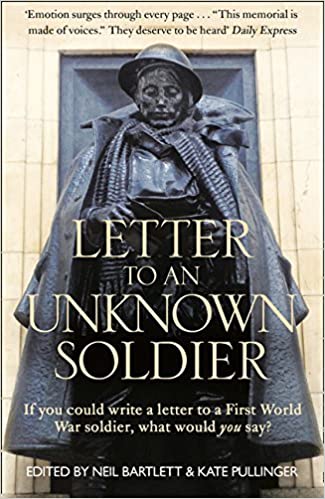 Letter to an Unknown Soldier
In 2014, I was inspired by the playwright Jo Clifford to submit a letter to Neil Bartlett & Kate Pullingers digital war memorial, Letter to an Unknown Soldier.
It was commissioned by 14-18 NOW to mark the centenary of the outbreak of World War One and inspired by the statue of the unknown soldier on Platform One of Paddington Train Station in London.
22,000 people wrote letters to the unknown soldier, and my letter was one of only 150 letters chosen for the print edition, published by Harper Collins.
Other writers included Lee Child, Caryl Churchill, Jo Clifford, Dawn French, Stephen Fry, Mark Haddon, Deborah Levy, Owen Jones, Joanna Lumley, Kamila Shamsie, Timberlake Wertenbaker & Benjamin Zephaniah!
'Emotion surges through every page..."This memorial is made of voices." They deserve to be heard.' - Daily Express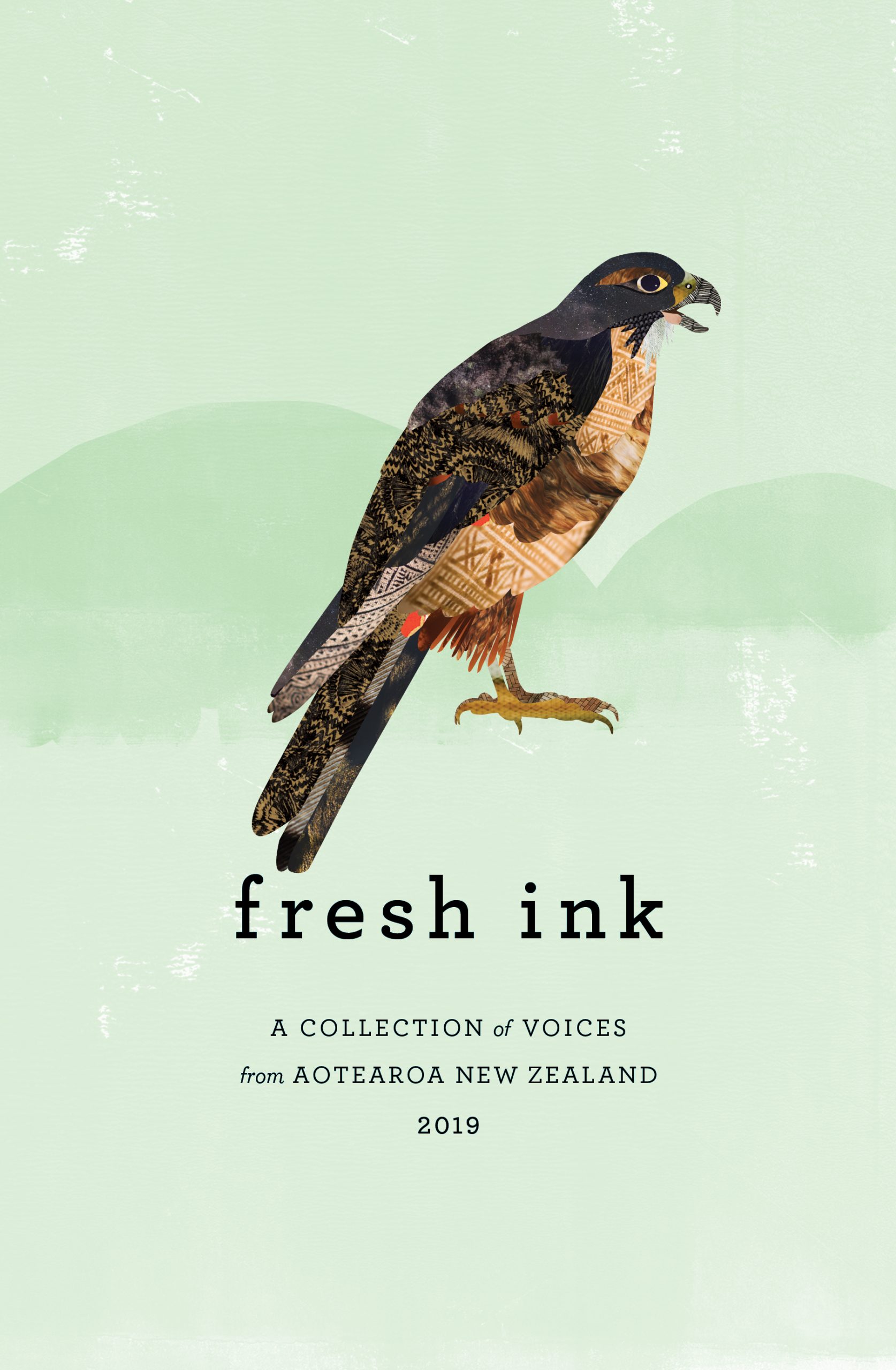 Fresh Ink 2019
My creative non fiction piece 'Oh Dear' was included in boutique publishing company Cloud Inks 2019 collection Fresh Ink- a collection of voices from Aotearoa New Zealand.
'..each piece here offers a high-point, the whole a gathering of new songs, new stories, welcome delights.' - Siobhan Harvey, Writer & Lecturer (AUT)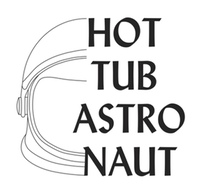 Poetry
A few of my poems have been featured in the ezine Hot Tub Astronaut.
Here's a link to one of my favourites, titled 'Blow Up, Doll'